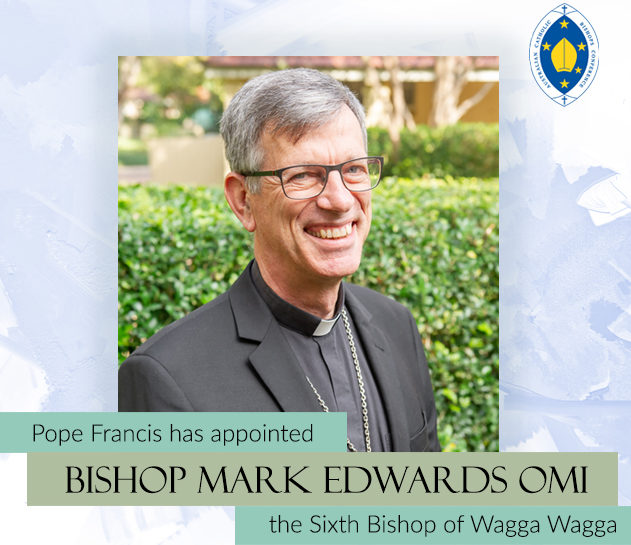 We have a new Bishop! Welcome to Bishop Mark Edwards OMI!
"… Archbishop Prowse has told me of your love for the Lord and your generosity and faithfulness to Him. You have waited a long time for a new bishop. I thank you all for your perseverance, your patience and your good will, which have enabled the Diocese to function so well over these last three-and-a-half years. … Please pray for me that I may offer the service that the Diocese needs. I will pray for you." (Bishop Edwards Letter to the Diocese of Wagga Wagga, 26 May 2020)
A short prayer for our bishop:
God, eternal shepherd, you tend your Church in many ways and rule us with love. You have chosen your servant, Bishop Mark Edwards, to be a shepherd of your flock. Give him a spirit of courage and right judgment, a spirit of knowledge and love. By governing with fidelity those entrusted to his care, may he build your Church as a sign of salvation for the world.