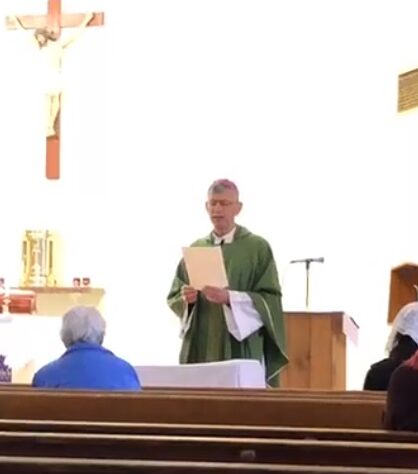 Bishop Mark Edwards OMI visited our parish on 12 July for the 9am and 10:30am Masses at Holy Trinity.
During the Masses, Bishop Mark made the Act of Faith in our Masses so as to share part of his installation ceremony with those who, due to Covid restrictions, cannot attend on July 22.
The Jul 22nd live-stream recording of the Liturgical Reception for the Most Reverend Mark Edwards can be watched here.
A short prayer for our bishop:
God, eternal shepherd, you tend your Church in many ways and rule us with love. You have chosen your servant, Bishop Mark Edwards, to be a shepherd of your flock. Give him a spirit of courage and right judgment, a spirit of knowledge and love. By governing with fidelity those entrusted to his care, may he build your Church as a sign of salvation for the world.