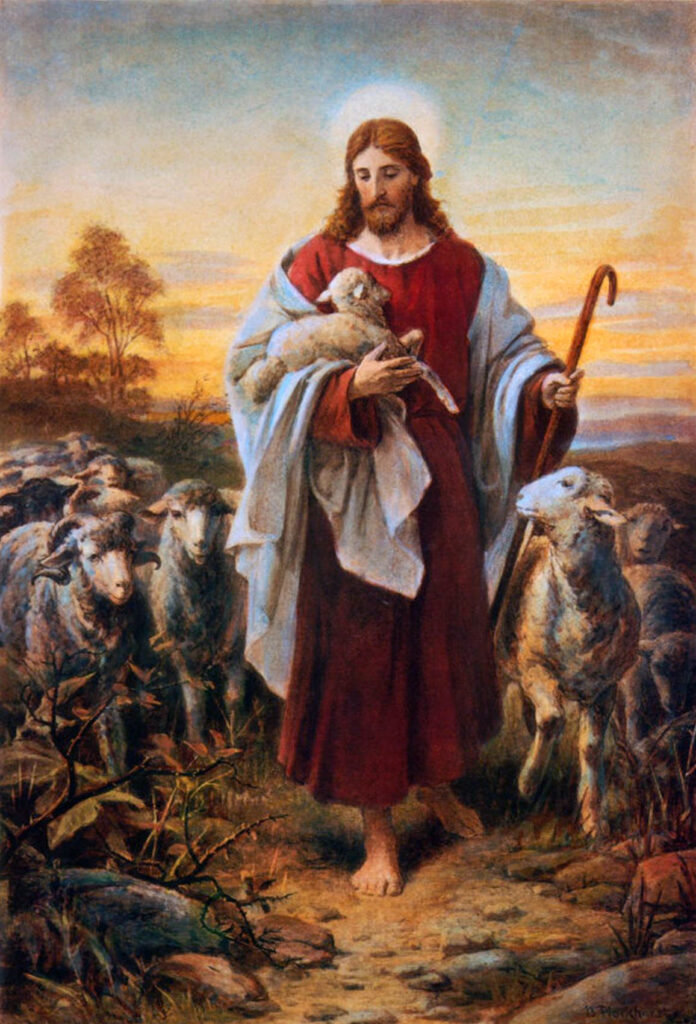 Our Lord the Good Shepherd, seen in relationship to His office as High Priest:
Jesus so loves His sheep that He becomes the Lamb for us all!
He lays down His life in priestly sacrifice, in obedience to the Father's command, and so He rescues His flock by His Priesthood.
May we always be so grateful to our compassionate High Priest, Jesus, the Lamb of God, the Good Shepherd!