COVID Safe Parish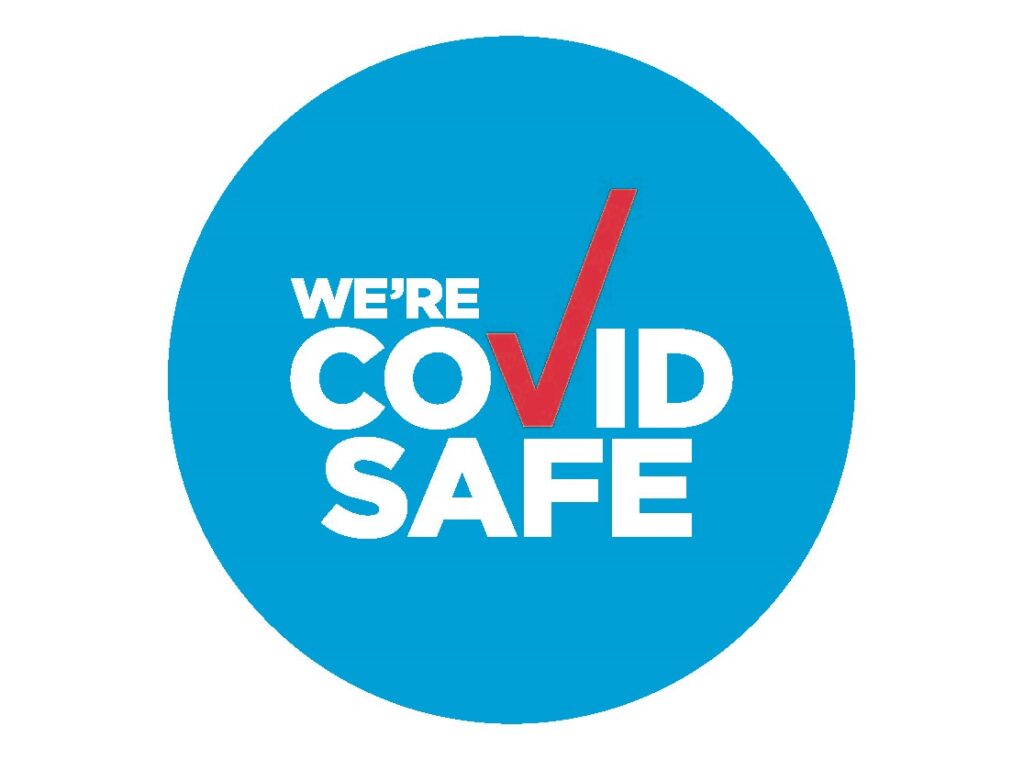 If you have respiratory symptoms or have been to Covid-19 hotspots, we ask that you wait before coming to our churches until symptoms subside and you have taken the steps recommended by health authorities.
By entering our churches you are agreeing to follow all our parish Covid-19 instructions, written or spoken.
In accordance with the rules in NSW (23 October 2020), 50 people are allowed at our Masses in Holy Trinity and San Isidore.
A distance of 1.5 m must be maintained from people that are not part of your family/household.
Remember
Use hand sanitiser
Only use every second pew
One household/family per pew
Wipe down your pew with provided wipes after use
Fill out the visitor book when visiting the church outside of Mass
Please take your Bulletin home – for hygiene reasons do not put it back after use.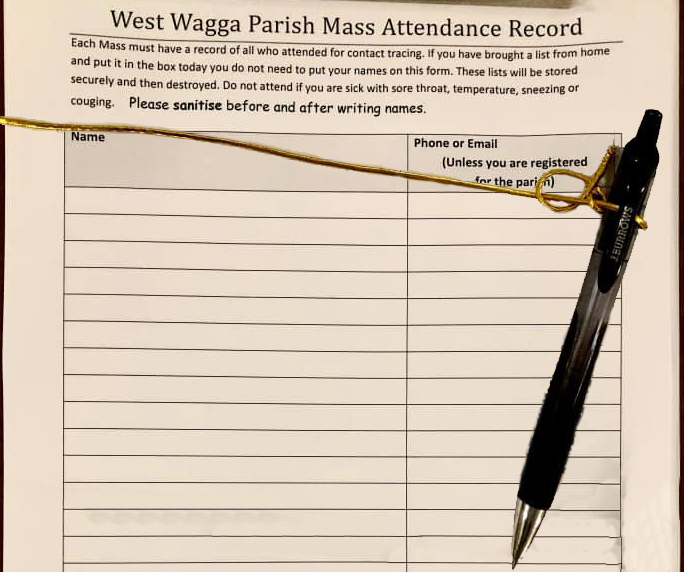 Mass Attendance Recording
Attendance at Masses must be recorded with your contact details. For each time you come to Mass, you may write a note at home with your name and phone number and bring the note with you to place in the box at the church entrance, or you may take longer and write your details on the attendance sheet as you enter.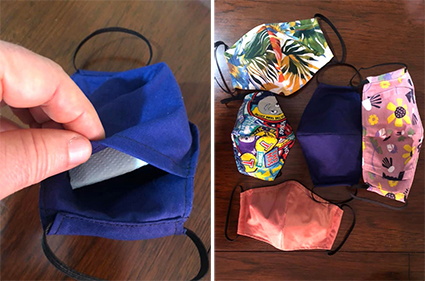 Face Masks
NSW Health is recommending wearing masks when attending Masses. This may be a good idea especially for the weekend Masses.
West Wagga Parish fabric face mask offer
well made, durable, three layers with a space for adding tissue. UV treated before sale. $15. We will have some available for purchase at the church.
Please consider wearing a mask, especially if you are vulnerable or if you have hay fever.
---
---