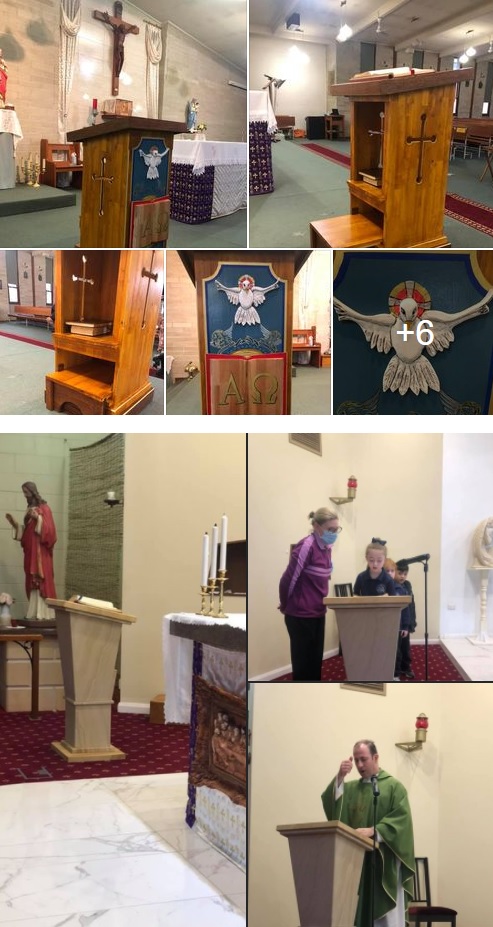 To honour Our Lord's Good News, West Wagga Parish now have new Ambos at Holy Trinity and at Our Lady of the Blessed Eucharist.
The new ambo for San Isidore was made by Damian Tetley. The Holy Spirit and Bible images are carved from timber, and there are painted symbols of the four Evangelists. The lectern also features a retractable step for shorter readers.
Thanks Damian, God bless you and all who hear the Word of God.
We blessed Holy Trinity's sandstone ambo during the school Mass on 13 August, and one of our Holy Trinity pupils was the first to read the Scriptures on it.
May we believe what we hear, proclaim what we believe and practice what we proclaim.