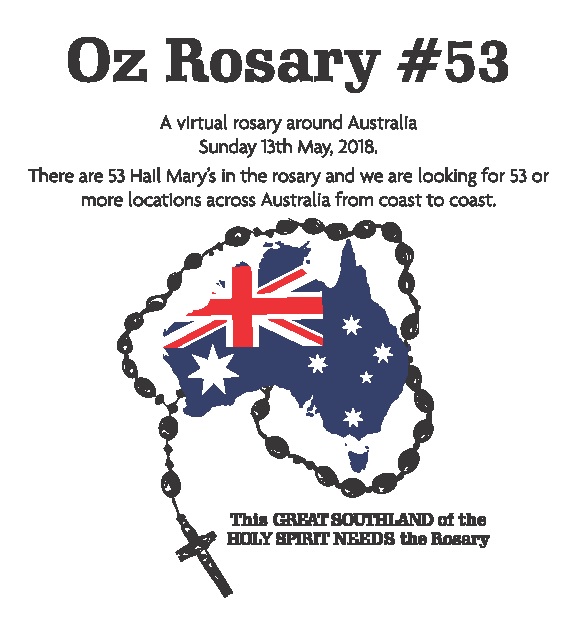 West Wagga Wagga Parish will hold its own OZ Rosary #53 on Sunday, May 13 at 3 pm in Holy Trinity Church, Ashmont.
It will be a Holy Hour with all 20 decades of the Rosary starting every 15 minutes, interspersed with hymns and finish with Benediction.
Join in at any time or complete the Holy Hour.
A free 100-page devotional book will be distributed with rosaries and rosary cards. All welcome.
Come along to honour Our Holy Mother this "Mother's Day" and pray for your mother, too. 
https://ozRosary.wixsite.com/ozRosary53
Or view a video clip at www.christthepriestmedia.com 
Log on to Oz Rosary#53 Facebook site or contact Jane Chifley on 0476 535 595.
Confirmation Program 2018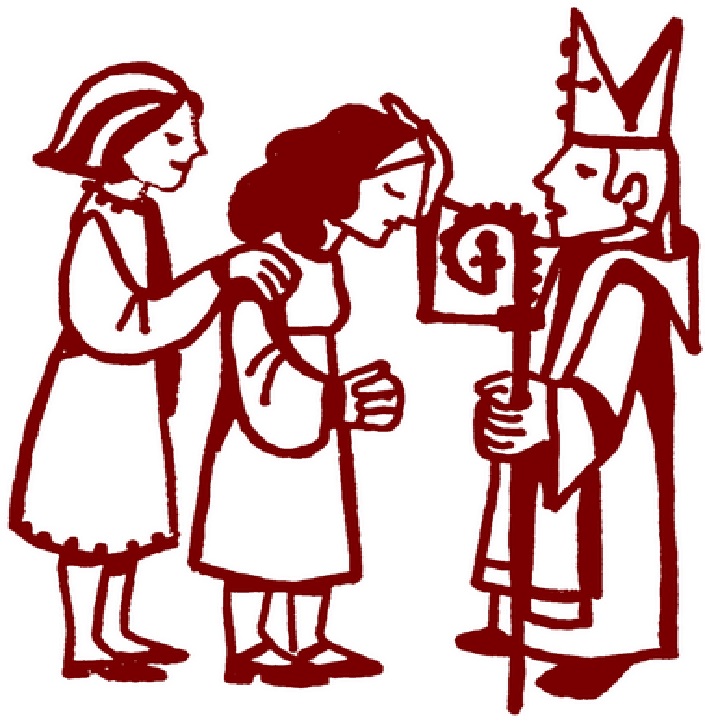 The Parish based Confirmation Program is for children in primary Year Six or older students or who are homeschooled or from another school. The Confirmation Program is a parish-based preparation course conducted in union with Holy Trinity Primary School. The ceremony is held at St Michael's Cathedral and will be on Sunday, June 24 at 11.30 am. To receive the Sacrament of Confirmation the child has to have previously received the Sacraments of Reconciliation and Holy Communion. The Parish based Confirmation Program begins with an introductory night for parents on Sunday evening May 13th at the end of the 5.30pm Mass at Holy Trinity Church. The follow-up parent/student nights for the coursework are held each Sunday night over four Sunday evenings after the 5.30 pm Mass. Enquiries can be made at the Parish on 6931 3601 or Holy Trinity Primary School 6931 3704.
 

West Wagga Wag